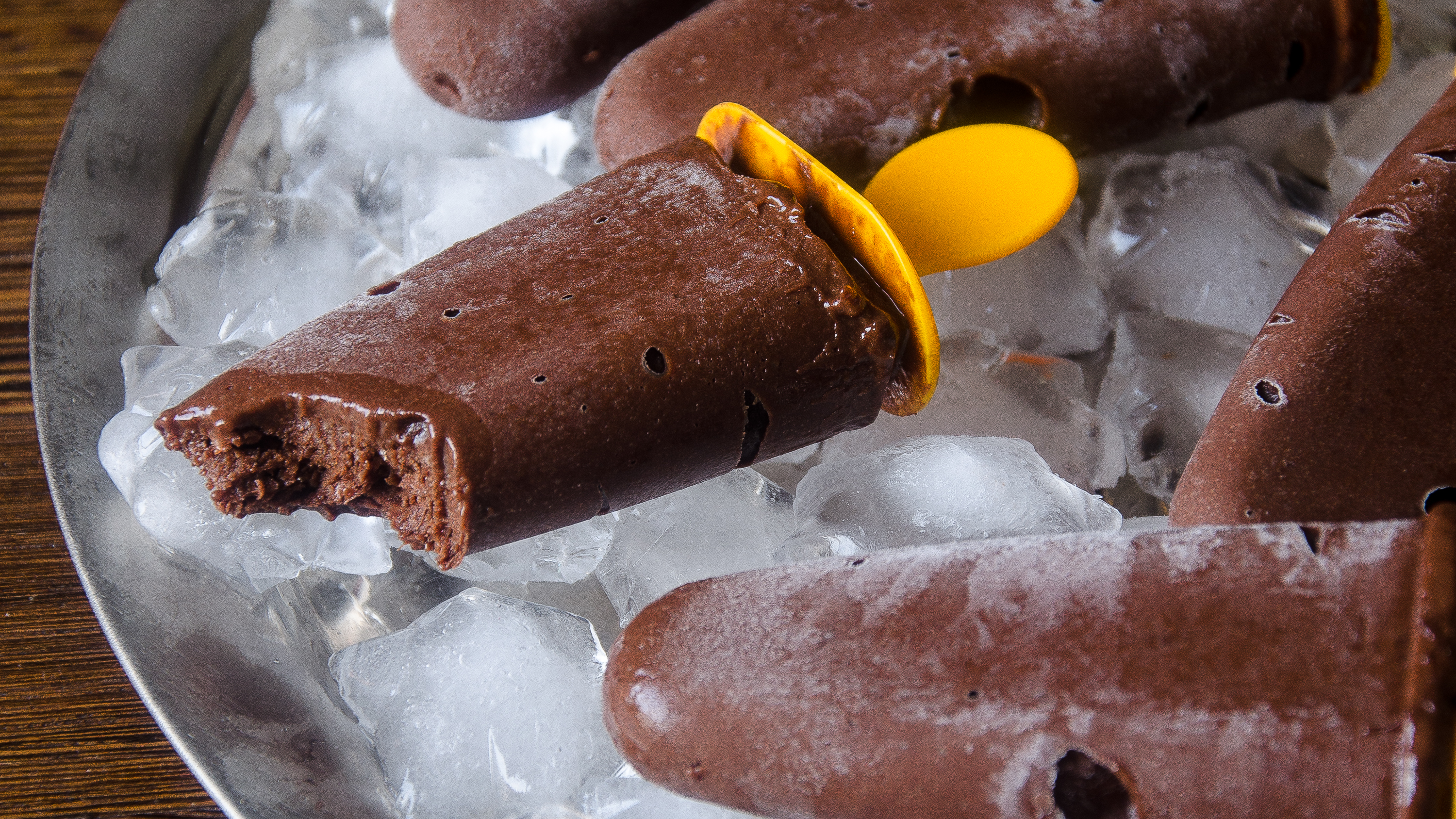 20 Aug

Banana and cocoa ice-pops (vegan and sugar free)

Banana and cocoa ice-pops are absolutely guilt-free dessert, cause they do not contain any sugar, except natural sugars in a banana. Cocoa gives them a bit of a bitter taste, so children might not be such big fans of them, but who knows, who knows.
Ingredients  (for 6 Ikea moulds)
3 ripe bananas
2 tablespoons cocoa powder
Recipe
1. Blend banana until smooth
2. Mix in cocoa powder
3. P
our banana and cocoa mixture into ice-pops moulds and freeze for at least 4 hours before serving.