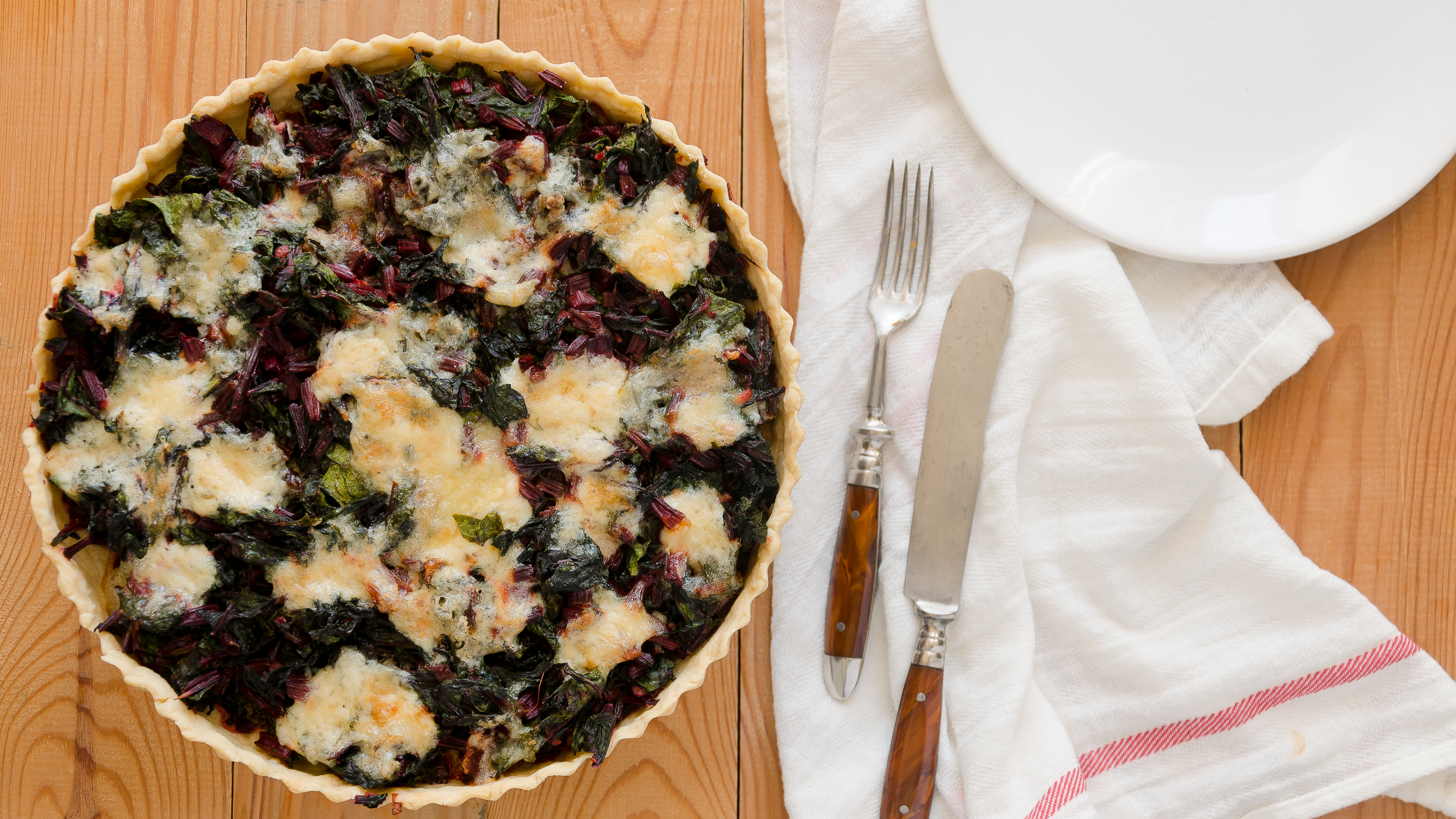 04 Aug

Young beet greens tart

If you like spinach tarts, then for sure you will love this one for enhanced flavours and crispness of youngs beet stems.

Young beet greens tart is a great lunch or dinner option and it's delicious while served both cold or warm.
Ingredients for the pastry (24cm)
245 g of sifted flour
pinch of salt
105 g butter
2-3 tbsp of cold water
Ingredients for a filling
750 g of fresh young beet greens – stems and leaves, without beets (can be replaced with spinach fresh or frozen)
3 cloves of garlic
around 100 g of cheese (e.g. goat cheese, gorgonzola, gorgonzola and mozzarella or similar)
oil
salt
pepper
Recipe
1. Mix well salt and flour. Combine with butter and work the dough with your fingers till crumbles are formed.
2. Add cold water and work the dough until pastry is formed.
3. Refrigerate for around half and hour
4. Roll the pastry and place in a baking dish
5. Makes some holes in the pastry by means of fork, cover with aluminium foil and spread dry beans or glass balls, so that the pastry does not rise during baking.
5. Bake at 180 centigrades for around 15 minutes
6. Remove dry beans/glass balls together with alluminium foil and bake for 5 more minutes to brown the pastry a little bit
7. Saute garlic on the pan
8. Add young beet greens to the garlic and saute for few minutes. Let all the liquid evaporate so that it will not sog the pastry
9. Place young beet greens on the pastry
10. Place small chunks of cheese on top
11. Bake the  tart for 10-15 minutes more